Auto Loan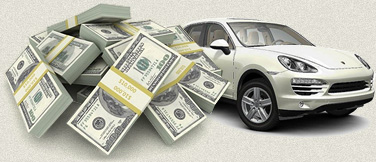 $100 to $100,000
Low Interest Rate
No Payment for 120 Days
Vehicle stored in secured facility

At 5 Point Jewelry & Loan, you can bring in your vehicle for a cash loan. We loan cash on almost all types of vehicles in under 30 minutes. We take cars, trucks, jet skis, motorcycles, ATVs, RVs, boats, and classic cars.
All you need is your photo ID and the title to your vehicle.
No monthly payment is required. Loans are available from 1-4 months. You pay only for the amount of time that you held the loan.