Why Choose 5 points Jewelry & Loan?

All of us here at 5 points Jewelry & Loan believe that it is very important that all of our customers are given a strong sense of satisfaction, honesty and security when buying, loaning and selling items in our premier Pawn Shop. We work very hard to ensure complete confidentiality on all transactions and it is our main directive to offer the most money possible when buying and loaning on valuable and luxury items.
We are where we are today because of the long term relationships we have built with our customers. We value the loyalty that our repeat customers offer us by presenting the best service we possibly can to everyone who walks through our doors or gives us a call. By working with our customers on improving our services and by brainstorming with industry leaders about room for innovation; we are working to take our industry to the next level and be a leader for others to follow into the future.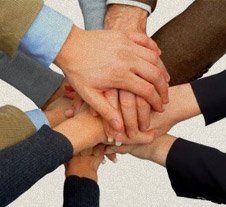 5 points Jewelry & Loan has been in the Pawn Shop trade for over 25 years now and has established valuable relationships with others in the Collateral Loans Industry; many of whom regularly buy merchandise from us. We are well respected amongst our peers and many times they will sell their really valuable and unique items to us so they can reinvest in their inventories. We work directly with wholesalers and private dealers from all around the country and because of this we are able to rotate our inventory very quickly.
This fast passed flow of inventory allows us to offer the most money possible when buying gold jewelry, luxury watches, collectables, art, antiques, movie props, memorabilia, silver, platinum etc. This ability to streamline our inventory also allows us to offer the maximum amount possible on all of our Collateral Loans.
5 points Jewelry & Loan Presents:
Over 25 years of experience in the business;
Professional, quick, honest and pressure free customer service;
100% no obligation free private appraisals;
Expert Jewelry Assessors, Diamond Graders (Gemologists), Watch Authenticators, etc;
Top dollar offers for all sorts of jewelry, gold and collectables;
Loans on items other Pawn Stores won't touch like entertainment memorabilia and art;
Safe and secure insured protection on all items held as collateral;
Absolute confidentiality and transparency with all transactions.

Are you interested in learning more about 5 points Jewelry & Loan? You can contact us by visiting our Contact Page, by calling us at 1-310-320-6752 or by simply stopping by our shop. If you are interested in going through our online appraisal system for Collateral Loans you can follow Get a Loan, or if you are interested in selling your items outright for immediate cash, please follow Sell Your Item.